The Cosmo Communicator - first look
AAS and AAWP readers often love 'communicators', phones with built-in 'QWERTY', and I've now had my first hands-on with the Cosmo Communicator, in retail form (albeit the Japanese variant!), and can report that it's faster, better, sturdier, and with a cover display, much as the Nokia Communicators of old did.
The Cosmo Communicator is the follow up to the Gemini PDA, of course, adding camera, external screen and keyboard backlight, the three biggest user-requested features from the Gemini.
Specs include:
Full backlit physical keyboard - this is gorgeous and superb in low light
Primary 6" touchscreen
External 2" touchscreen
Android 9 (Pie) OS
8-Core Mediatek P70 processor

6GB RAM
128GB storage plus microSD
24MP external camera (f/2.8 aperture, so don't expect too much)
Fingerprint sensor and multi-function button
NFC capability
Stereo speakers (not amazing fidelity, but louder than the Gemini's)
Twin USB Type C ports (both of which now accept charge)
Wi-Fi and 4G connectivity
I did a quick video to showcase it, click through if you want higher resolution etc.
An impressive, if chunky device. It's all about the keyboard really though - this is for wordsmiths on the move. How about you?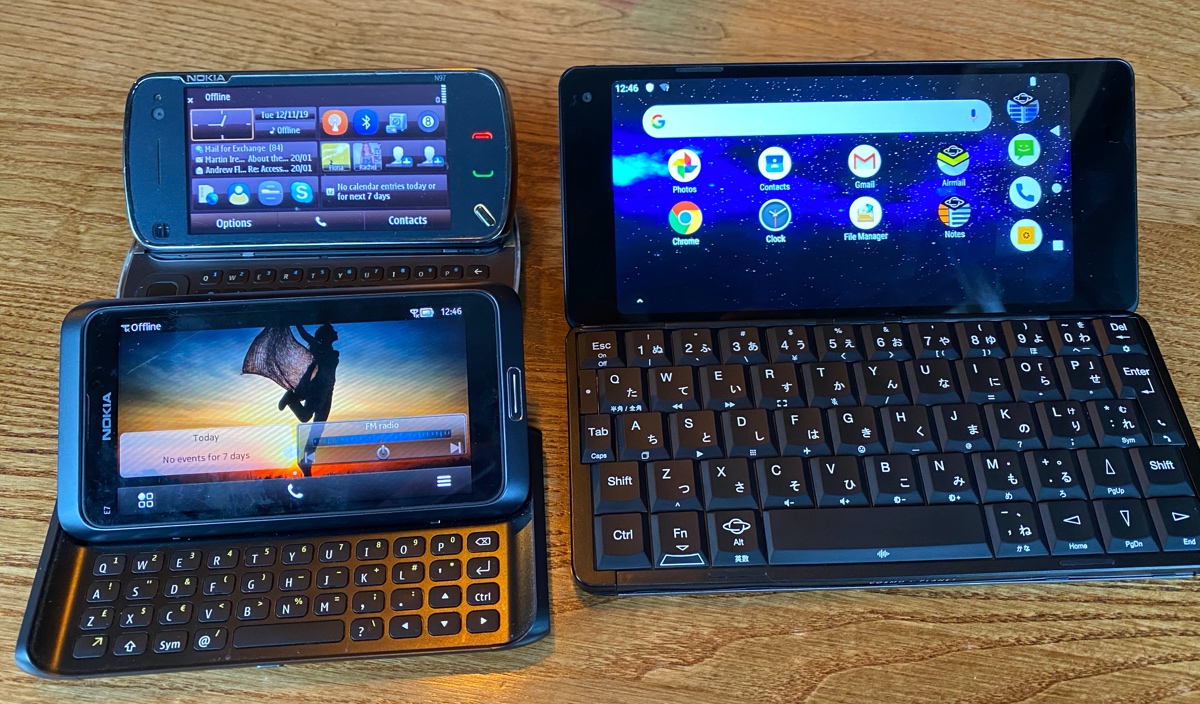 Published by Steve Litchfield at 8:02 UTC, November 13th
Section: Flow
Categories: Video, Hardware
Platforms: Series 80, General, S60 3rd Edition, General